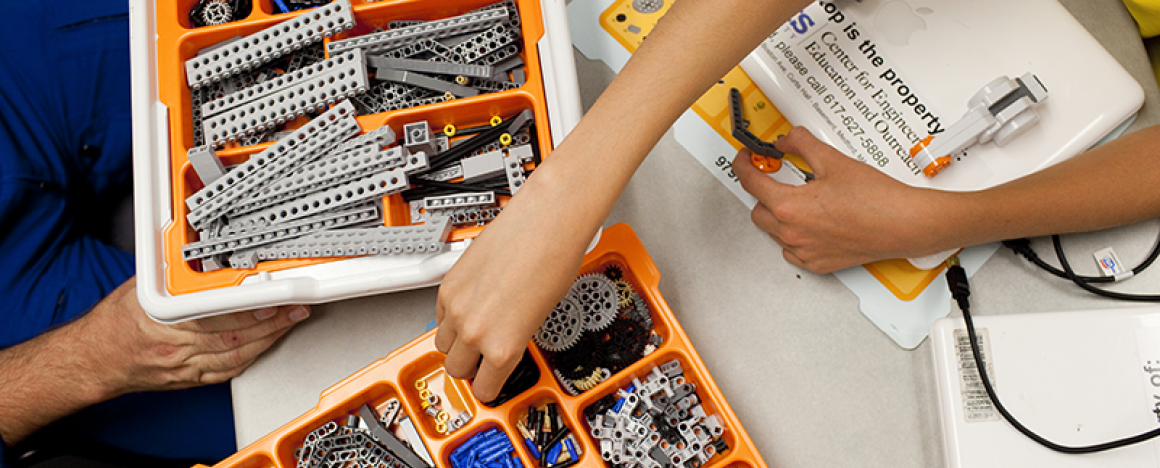 The outreach division of the CEEO was established in 2001, with the founding of the Student Teacher Outreach Mentorship Program (STOMP), which has grown from 5 undergraduate engineering students mentoring in 2 schools in 2001 to 40 students mentoring in nearly 20 schools in 2009. As the Tufts program grew, other universities and industries adopted the STOMP model, establishing a STOMP Network, which is centralized online.
STOMP (Student Teacher Outreach Mentorship Program) is an opportunity for undergraduate, graduate, high school, and industry employees to promote engineering education in K-12 settings. STOMP fellows provide expert engineering knowledge to K-12 classrooms to assist/mentor K-12 teachers and students. Simultaneously, STOMP fellows learn about K-12 learning from the teachers and students.

Tufts University STOMP was the first program of its kind. The number of fellows and classrooms served has increased since Tufts STOMP began in 2001. During the 2009-2010 school year, Tufts STOMP employed 39 undergraduate and graduate students (25 female, 14 male) was involved in approximately 16 classrooms.

Tufts STOMP fellows are responsible for consulting with their classroom teacher to come up with an collection of 8 - 10 activities throughout the semester. These activities typically touch on engineering and technology content, but may also connect back to other topics students are learning about in their classroom. Fellows typically visit a classroom once a week for an hour for the duration of a semester.